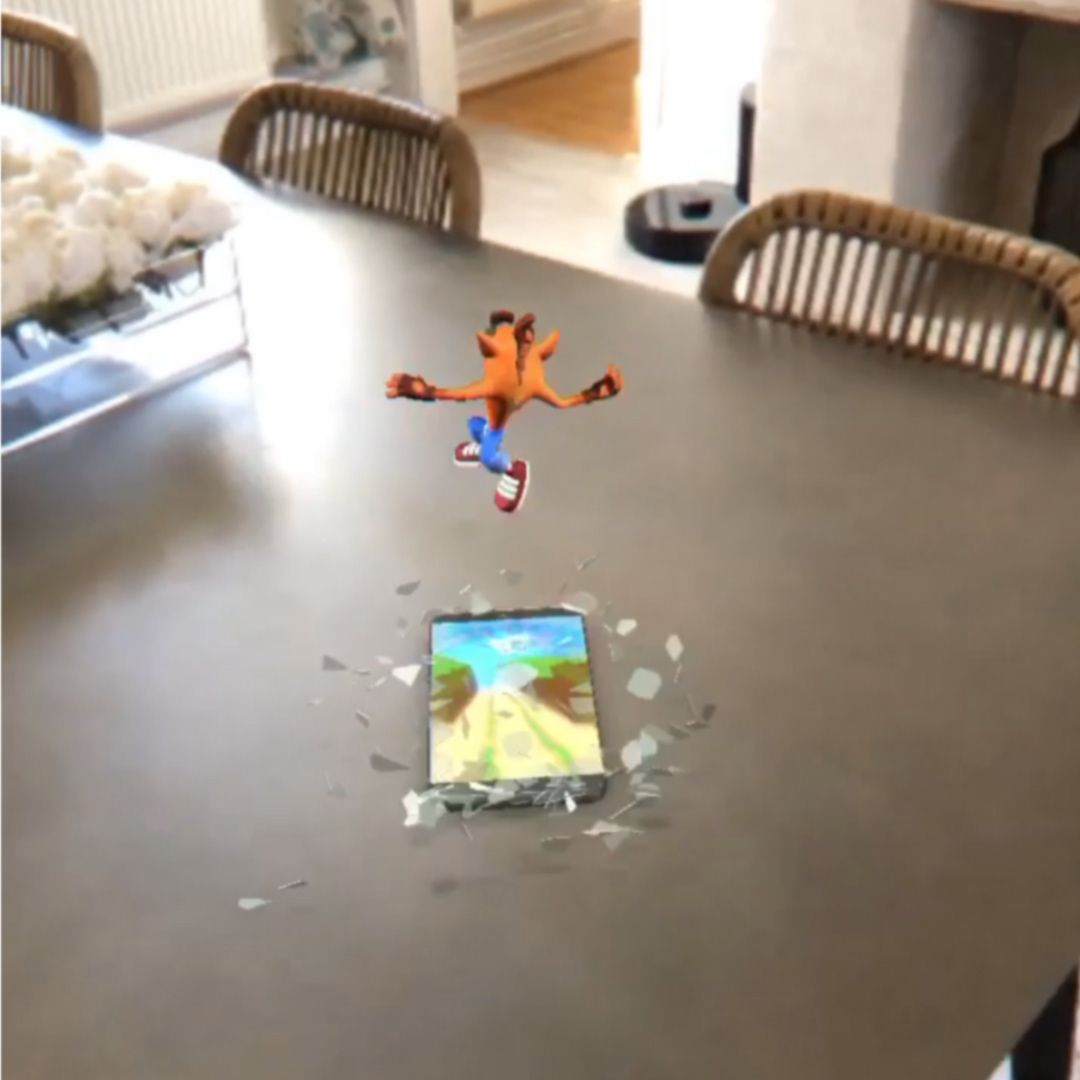 Augmented Reality Design Studio had the opportunity to work with a team of fantastic people from Jellyfish Social and King to create an Instagram and Facebook AR world effect celebrating the launch of Crash Bandicoot : On the Run! It's a super exciting new Crash Bandicoot adventure available now on iOS and Android, allowing you to get your fix of Crash fun wherever you are! 
We wanted to create an effect that really emphasised and celebrated the fact that Crash was now available to play anywhere and everywhere on iOS and Android devices. 
Using the actual game assets from King and a custom created mobile phone model with a physics based glass shattering explosion and lots of render pass and shader based trickery, we a created a realistic 4th wall breaking effect blurring the lines of augmented reality and actual reality. 
We even included a fun, Wumpa fruit collecting AR mini game!