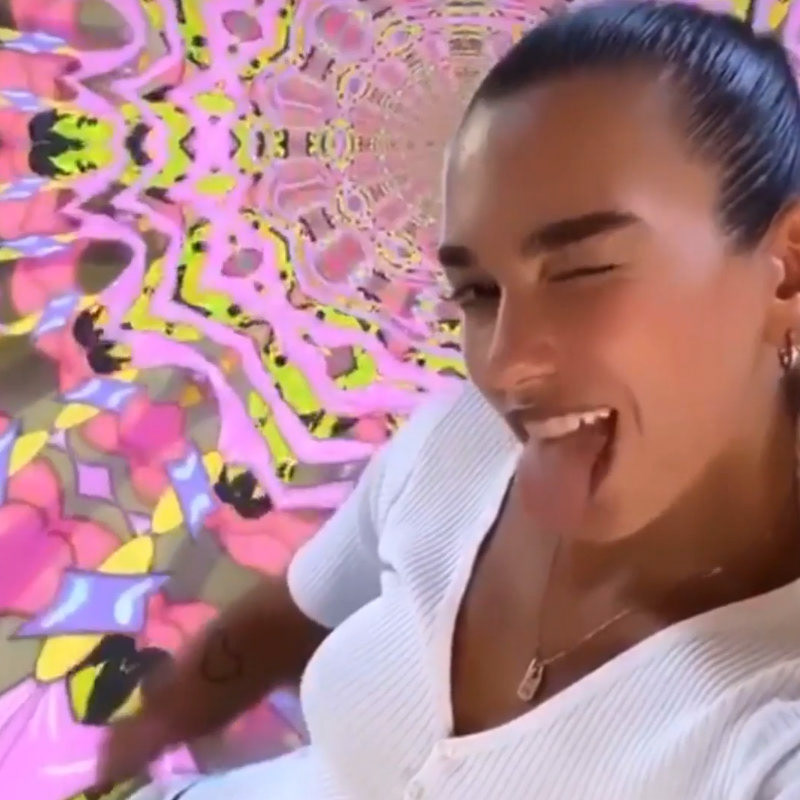 This is the first of multiple AR effects that Augmented Reality Design Studio has worked on for international super star Dua Lipa.
We collaborated with Aug-IT to create a fun and colourful Kaleidoscopic AR effect for Dua Lipa's single; Hallucinate. 
This effect was a combination of shader manipulation, colourful graphics and a creative use of user segmentation. There are multiple comic style versions of the user distributed within the graphic elements of the mandala style kaleidoscopic tunnel.